Doctors & Staff
Meet the experienced and friendly doctors and staff who make Hawthorne Optometry a proud provider of vision care products and services in Hawthorne.
---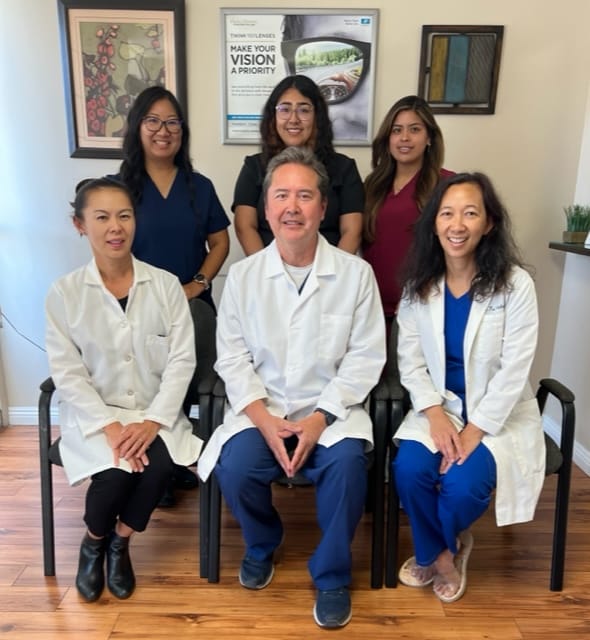 ---
Yanti Maanum, Office Manager
Yanti has been the office manager for Hawthorne Optometry for 10 years! From the front office, insurance claims, accounts receivable and payable and just about everything else she is our go to girl! She speaks fluent Indonesian.
With her vast amount of experience and her friendly smile, Yanti keeps everything humming at Hawthorne Optometry. She also, as you may have guessed, Dr. Maanum's wife.
---
Janny Soepadmo Optician / Front Desk
Janny has worked at Hawthorne Optometry for the last 7 years! She splits her time between her front desk duties and the optical. From verifying patient's eye insurance to helping them pick the right pair of eyeglasses, she is an indispensable member of our team. She is certified by ECP University as an advance dispensing professional. She has also completed advanced courses in medical billing and coding. In her off time, she enjoys spending time with family and friends, and going to concerts and movies.
---
Jenny Andrade Front Desk / Optometric Technician
Jenny has been with Hawthorne Optometry for over 5 years. She will be the one that most likely schedules your appointment, verifies your insurance, checks you in and out. She is also bilingual (Spanish/English) which really helps service our Hispanic patients. You will also find her occasionally doing the pretests, so she really is the jack of all trades here. In her spare time, Jenny likes to go biking and shopping.
---